yessssssssd6220716427804591dooooo
Internet/Information Technology/Website
Keeping track of your business transactions got easier with Shodrex


Visit www.shodrex.com to sell out your offers today!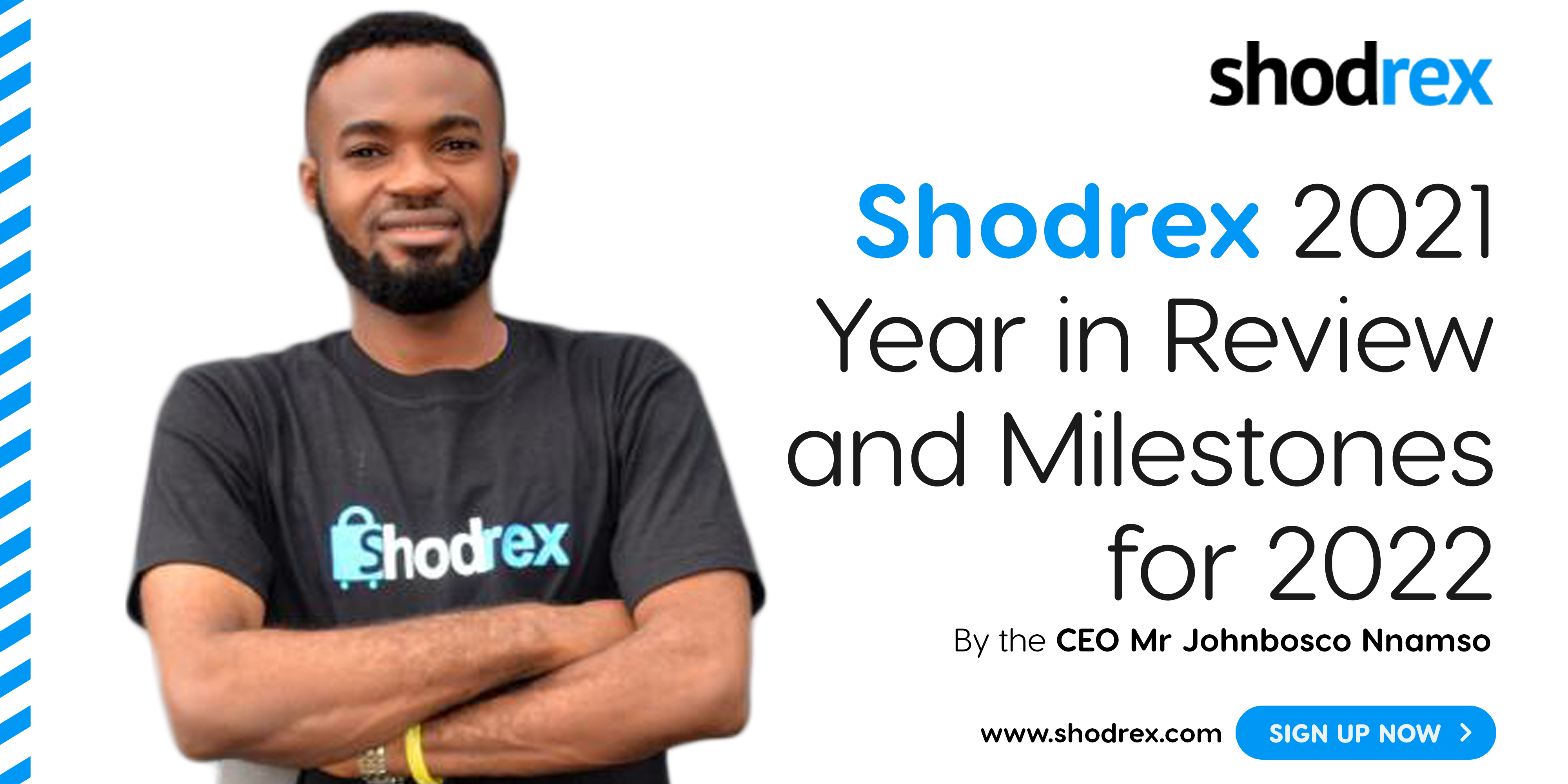 The CEO of Shodrex Mr Johnbosco Nnamso gives the 2021 year in review and milestones for 2022, he expressed his appreciation to the Shodrex Global Community for an extraordinary and connected year ever.

He highlighted key metrics and achievements in 2021 and also some milestones to be achieved in 2022.

As COVID 19 was a major setback to many companies and individuals, he also highlighted some challenges and expressed his opti...
Shopping has never been easier.

You can now process checkouts directly from your Social media accounts to your website.
All you need to do is attach your product link(s) from Shodrex then insert the link on the checkout button or alongside your post on your social media business account.

Hint: you could also tag the product(s) while posting on Facebook or Instagram.

Visit www.shodrex.com to log in/signup and begin to list your products or services.
Maximum value and profit is one major priority of every business and we at Shodrex are intentional to help you grow and even earn more.
Whether you're a service provider, blogger, entertainer or creator we are offering you a large and receptive audience.
Expose your brand to the global market today with Shodrex.

Visit www.shodrex.com to sign up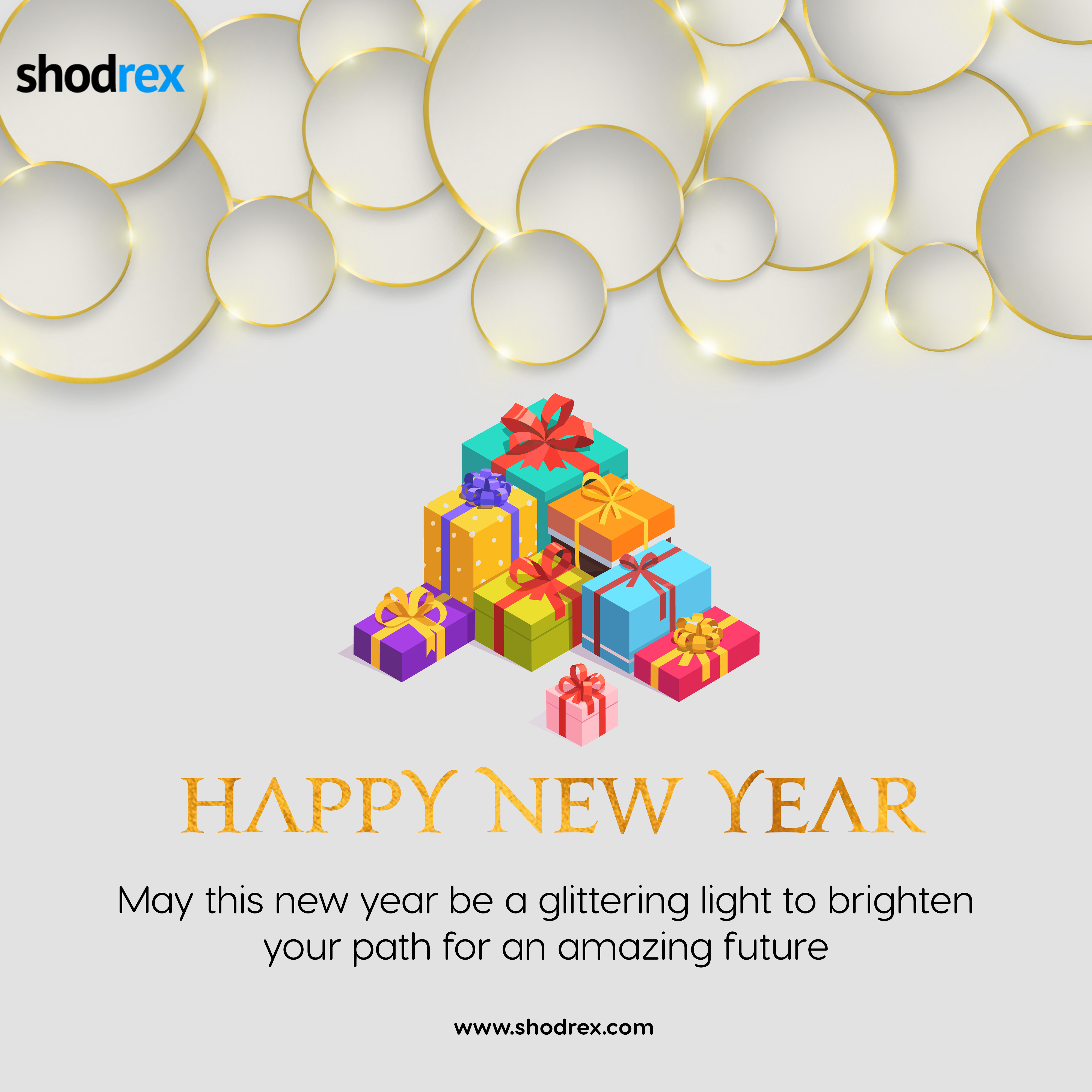 As we begin a fresh start this new year, we wish you a smooth and pleasant journey as you continue to build and make life better for yourself, your business and your loved ones.
May this new beginning usher you into greatness and beauties.

In this new year, we will be catering more for your success with us, as together we will transform our worlds and make the internet safer for all to carry out business transactions seamlessly an...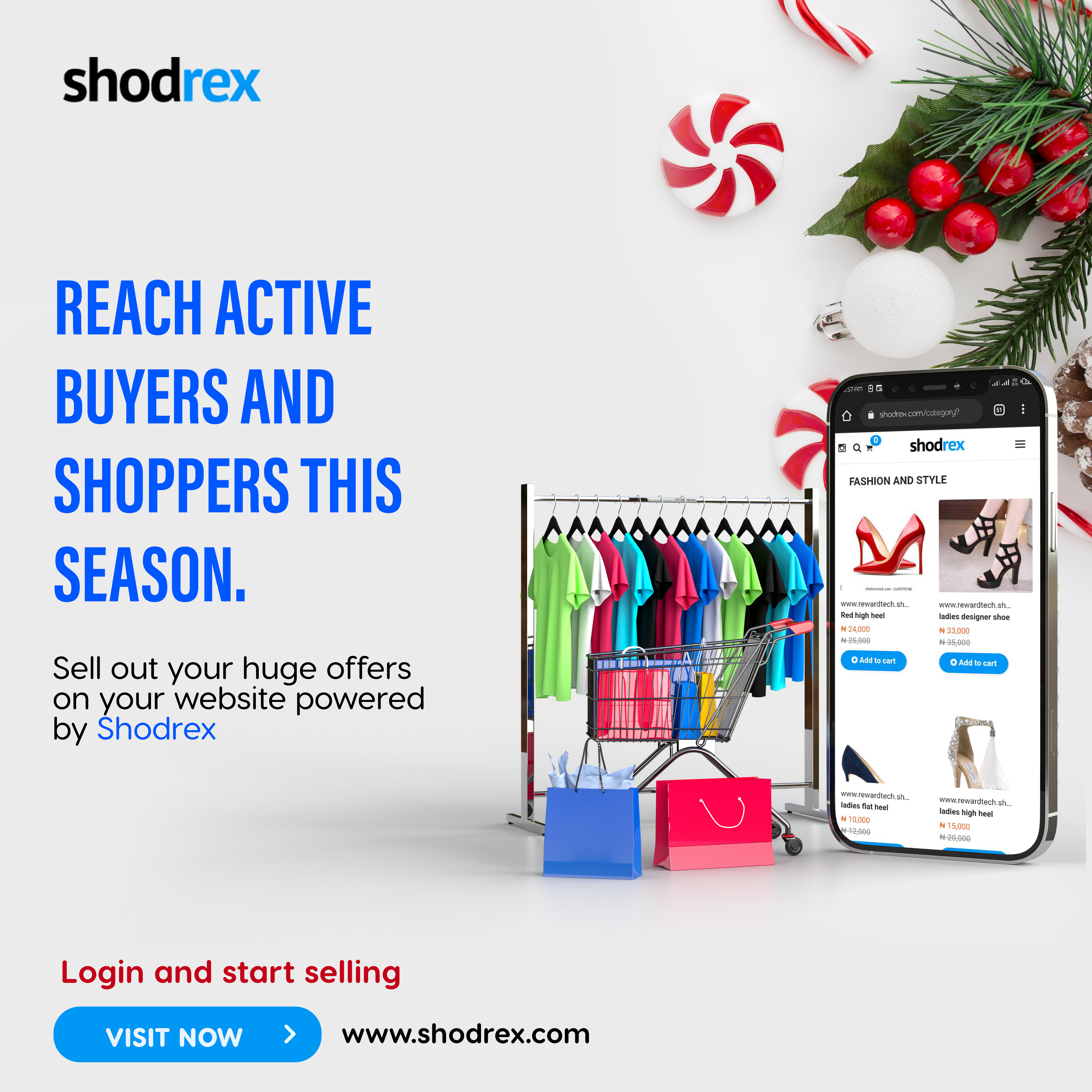 Give your customers something huge this season.
Sell out your most rewarding deals/offers to millions of shoppers online.
Visit www.shodrex.com to start selling seamlessly.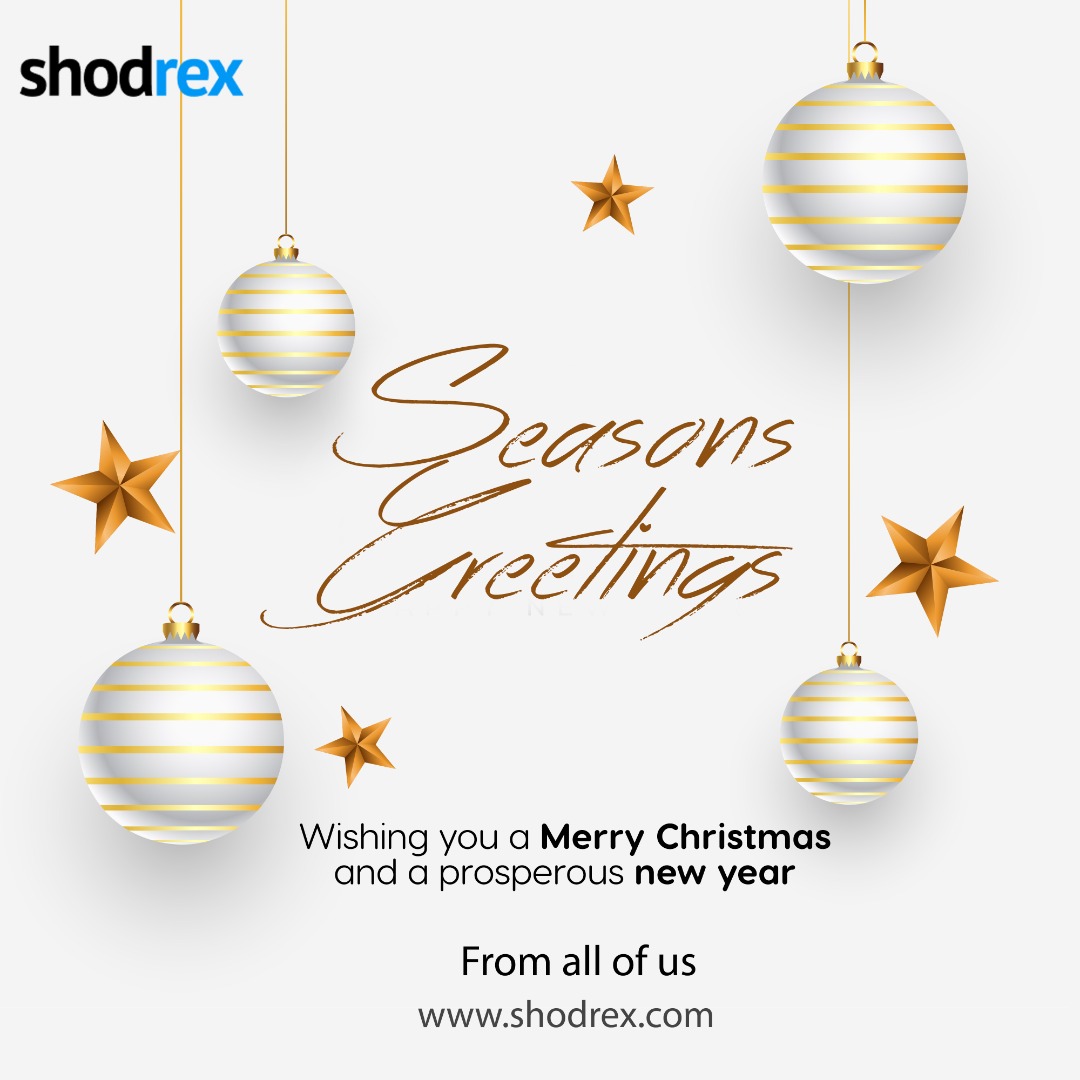 As we celebrate Christmas
May Christmas be found in your heart and not under a tree.
Share the love and care.
Wishing you a merry Christmas and a prosperous new year ahead.
Sell more this season!
Let people know about what you have for them.
Love is in the air.

Visit www.shodrex.com to start selling for free
The Shodrex Service portfolio is now available on Shodrex. The service portfolio will be able to list different service offerings from creators, entertainers, bloggers, public figures and businesses as well.
People will be able to view their profile cards, catalogues, contents and also access other features displayed on the website of their favourite brand, creator, entertainer and celebrity.

The new rating feature is now availabl...
Seasons Greetings
May this new month be filled with love, happiness and pleasant surprises.
Welcome to December
From all of us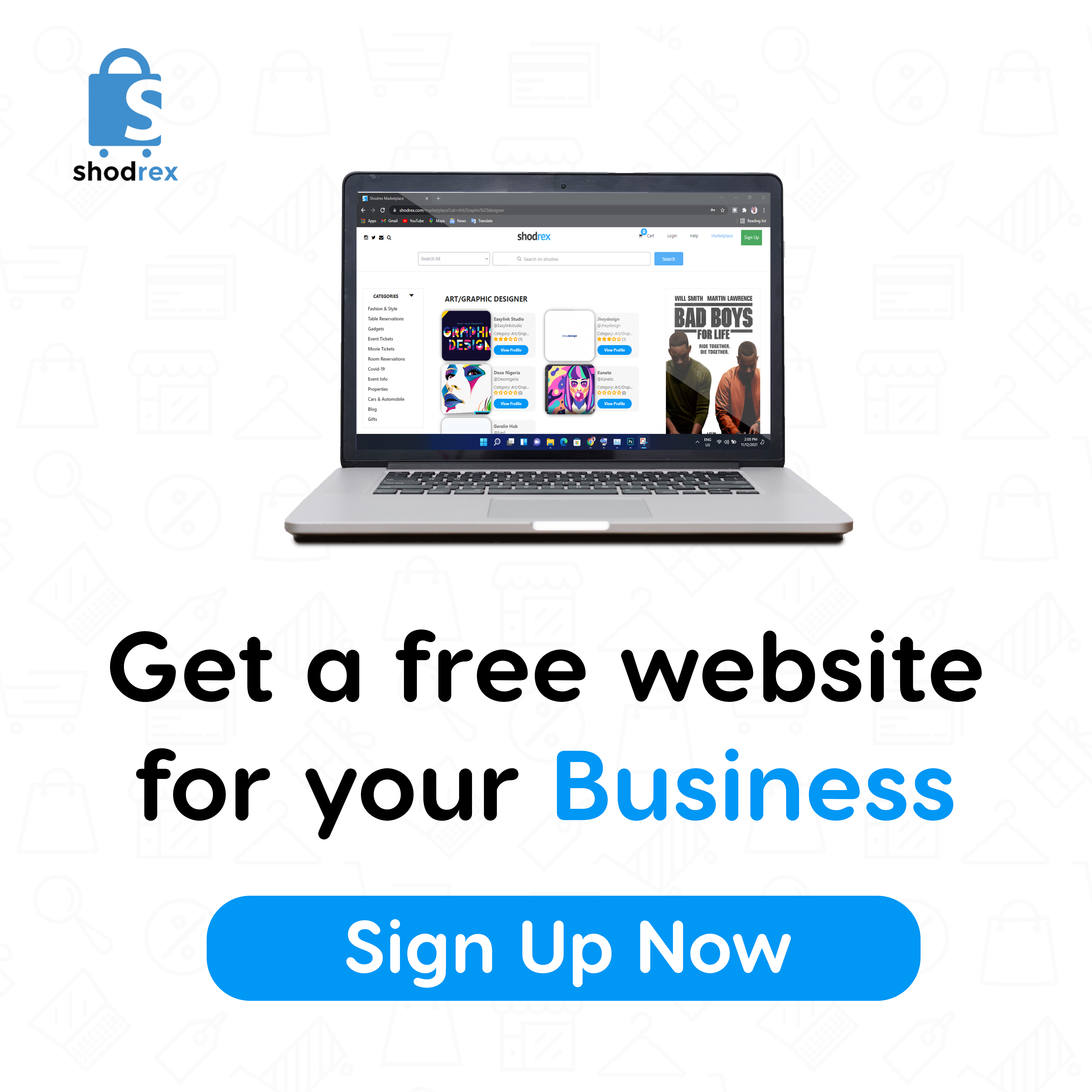 Now you can own a website, Receive online payments from customers and meet new buyers on Shodrex.

Visit www.shodrex.com/signup to get a free Business website and start selling today!
The biggest of all earnings
This Season-Get started on our mega affiliate deals and earn up to N50,000 weekly, Yes you heard me right up to N50,000 weekly.
All you need do is participate in any/all of our affiliate categories.
See details below for more guidance.
Start sharing and start earning.
With Shodrex there's more for you visit https://www.shodrex.com/signup to Register, then visit your referral page and get...
It all begins with a click.
Shop at a very competitive rate when next you visit The Shodrex Marketplace
Visit www.shodrex.com/marketplace and start shopping today!